Whether you're inviting 1 or 1000 candidates to your CodeCheck sessions, we provide an in-app tool to send invites via email quickly.
There are three ways users can invite candidates:
1. "Invite candidates": If you don't want Codility to send invites to your Candidates, then click on "Generate links to send yourself".
At this point, you can type in your candidates' first names, last names, and email addresses. It is obligatory to add at least their email addresses in case you are sending private test links using our platform. If you'll be sending the links yourself, then adding candidate data is entirely optional. If you add a candidate that had already received an invitation for this test, then you will see a warning message to inform you about that fact.
Once you're done adding the candidates, click on "Next":
If you had chosen to generate links to send yourself, then you will get the list of private test links right away.
If you are sending the invite through Codility, then now, you will be able to preview the email message and edit it if necessary. You can also edit the Report Recipients prior to sending the invite.
To get started, you'll first want to navigate to CodeCheck on the left-hand side menu. Once you find the test you wish to use, select the Invite button to the far right.
create individual, private test links for up to 1000 candidates at once
(optionally) send e-mail invites to all candidates at once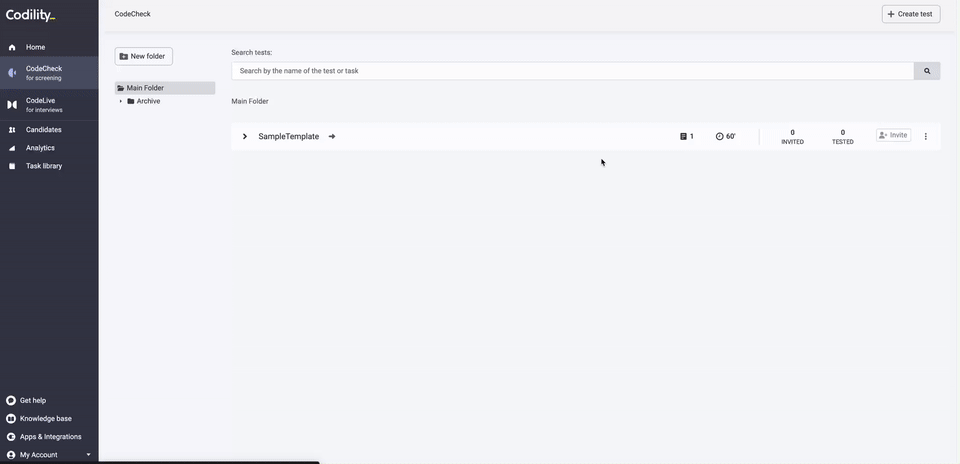 All that is required is creating an Excel spreadsheet while keeping this in mind:
each row with a candidate will become one invitation
columns can be in any order
if you want to automatically send invitations to candidates, you need to provide correct e-mail addresses
Once this is done just go ahead and upload the file in a designated place. The invitations will be generated and, upon your approval, sent out.
Batch Invite will also detect if you inadvertently have duplicates of the same email in your file. If this occurs, you will see the following prompt alerting you to this: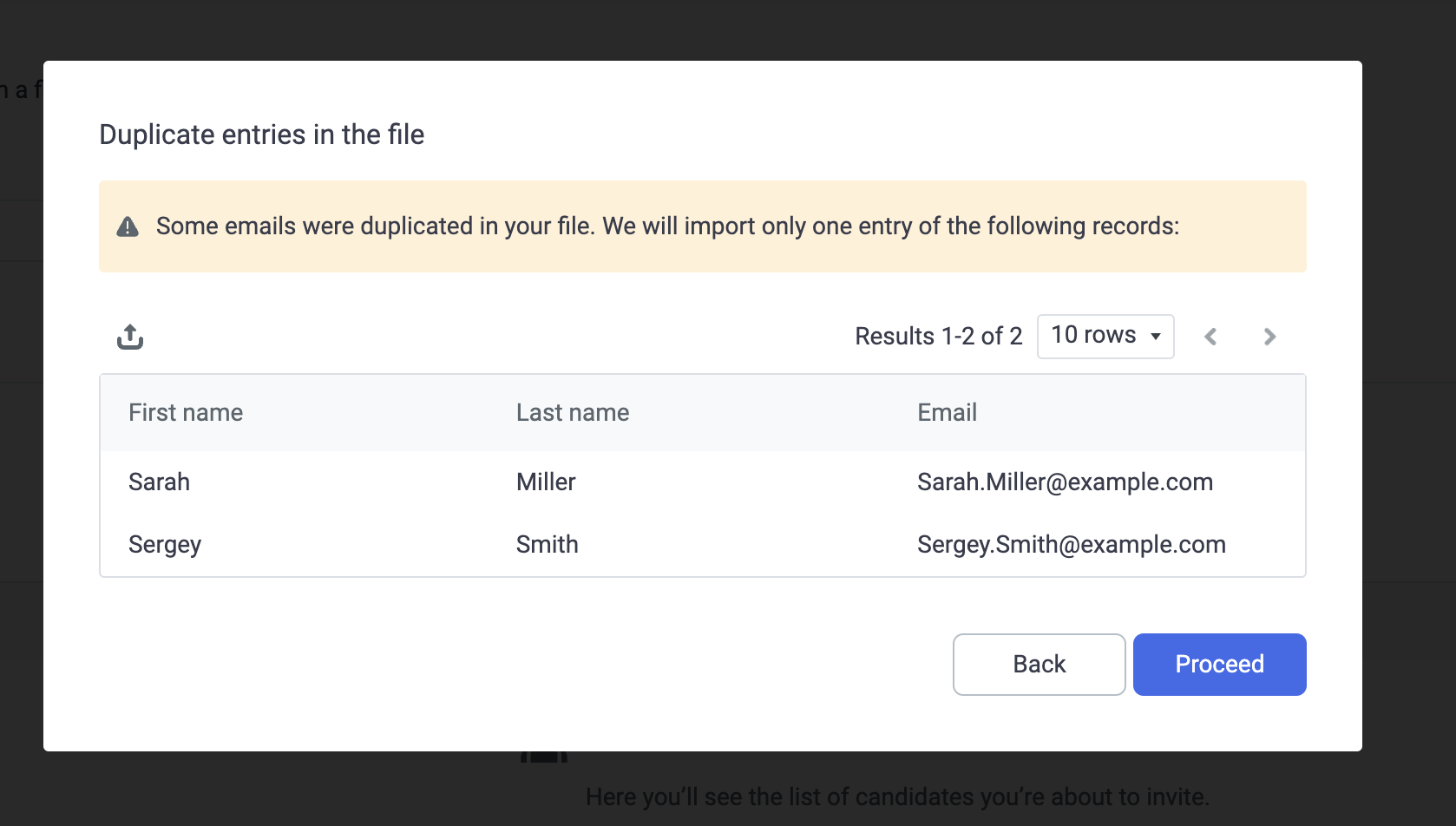 3. Unlike the above-mentioned test invitations where the link to the test is unique to each candidate and can only be used once, creating a public test link generates a URL that multiple people can use to start your test. You can see recommendations for best uses of public links here.
STEP BY STEP INSTRUCTIONS:
Go to your tests dashboard and navigate to the relevant test
Click "Activate" next to public link
Select the time/date when you'd like the link to become active or inactive, or make it active indefinitely instantly
Copy/paste it into the correct position in your workflow
Any candidates who use the link from then on will automatically go into the sessions tab of your test
If you have any additional questions about how to invite candidates or would like to leave your feedback, please contact us at
support@codility.com
.