When hiring remotely and at high-scale, detecting possible fraud is important to maintain the integrity of your hiring process. Identity Verification feature allows you to introduce additional controls to prevent possible cheating.
How does it work?
Your Identity Verification allotment is on a monthly basis and will reset on the 1st of each month. Codility allows you to enable Identity Verification in your test settings.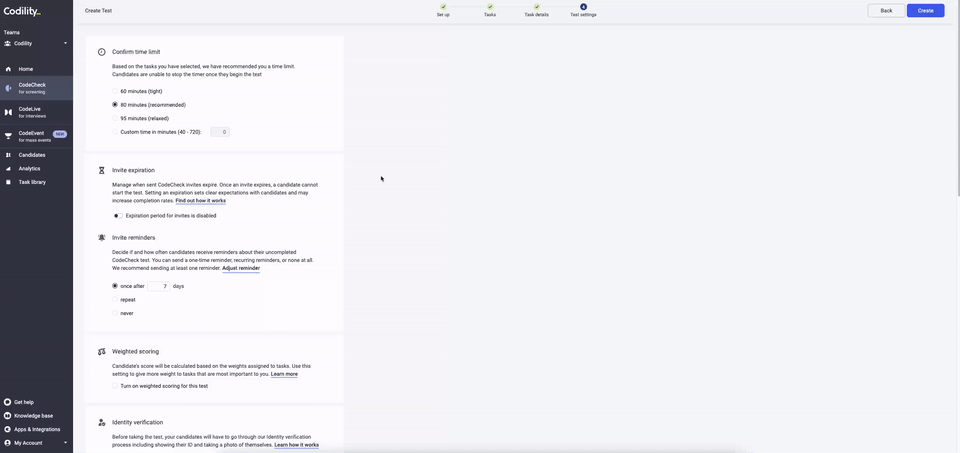 This feature can be switched on a per-campaign basis when you are creating a test or afterward, on the test settings page, but only for the tests that don't have any invited candidates.
If ID verification is enabled for a test, the candidate intro page will contain a relevant message informing your candidates about it:

Once the candidate clicks Start the test button, they will be prompted to go through the verification process. They would need to choose the country of their ID and its type. Then the candidate will be required to take photos of front and back sides of the document and a selfie.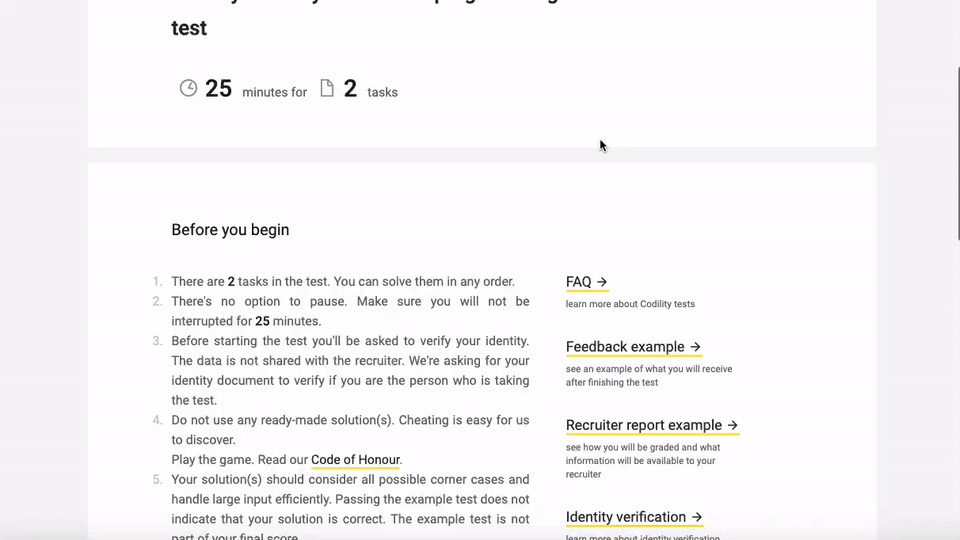 Once their photos are verified, they can start their Codility test.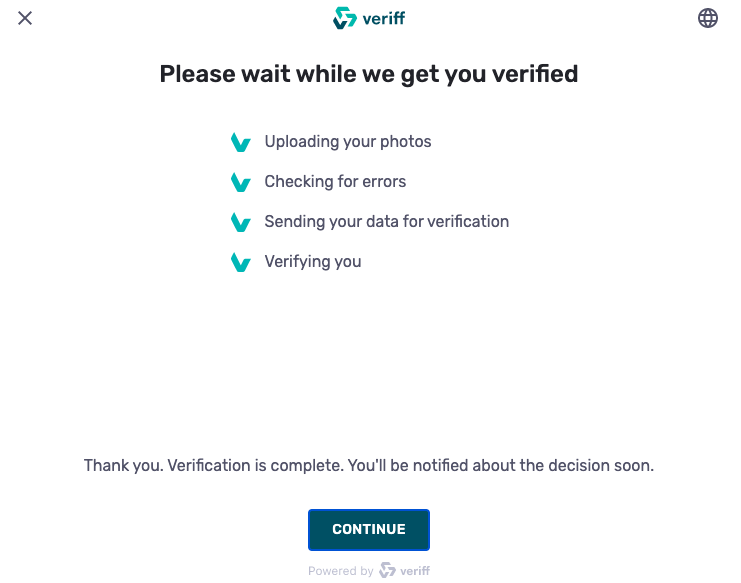 Candidates can't skip ID verification if it is enabled for the test. If they choose to close the verification window, they will be taken back to the intro page.
When reviewing the candidate's report in Codility, the Hiring Manager will be able to see whether the candidate passed ID Verification or not with clear reasoning. If they did not pass, the user has the option to re-trigger ID Verification to the candidate.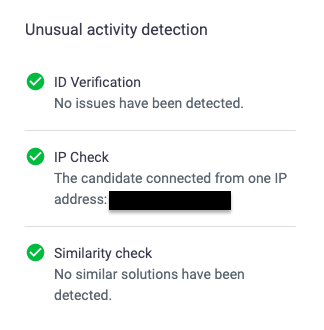 IMPORTANT NOTE: ID verification isn't available for sessions created through a public test link.
What about data protection?
Codility is GDPR compliant. All candidate data provided during Identity Verification is protected according to the highest data security standards and is not accessible to the Recruiter or Hiring Team.
Would like to have this feature? Please contact your Customer Success Manager or support@codility.com.