Here are our recommendations for creating tests while recruiting DevOps Engineers
We've got a plethora of real-life tasks that cover all popular technologies used in DevOps environments.
In order to create a balanced test, we recommend matching 2-3 DevOps tasks to cover your tech stack. You may also consider adding a short fundamental or SQL task, depending on your needs.
You can click on any of the example tasks from the list below for the skill that you're recruiting for.
AWS
AWS Lambda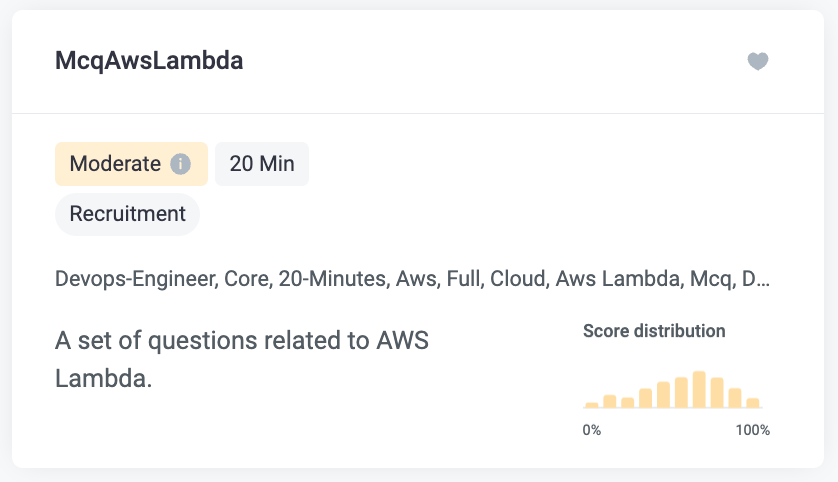 Linux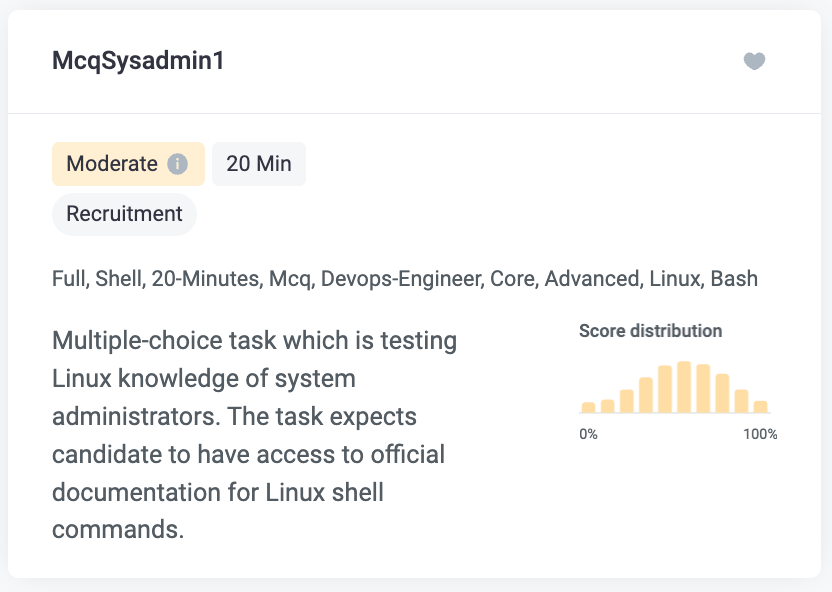 Azure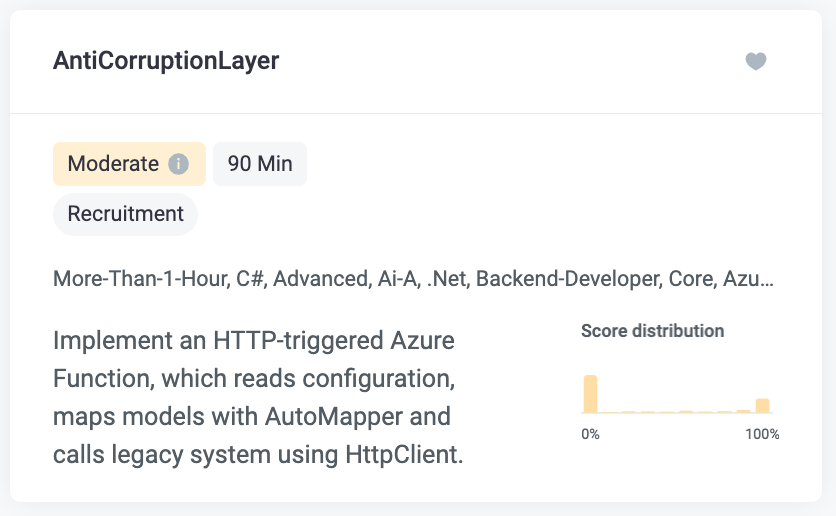 Bash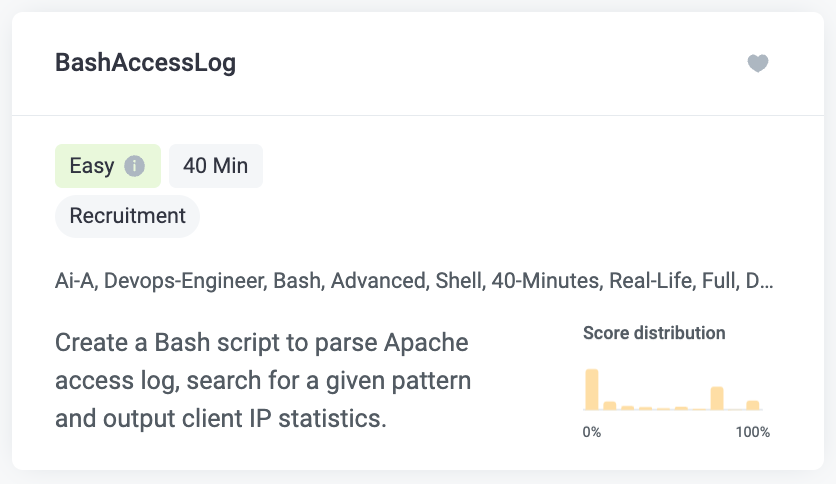 Kubernetes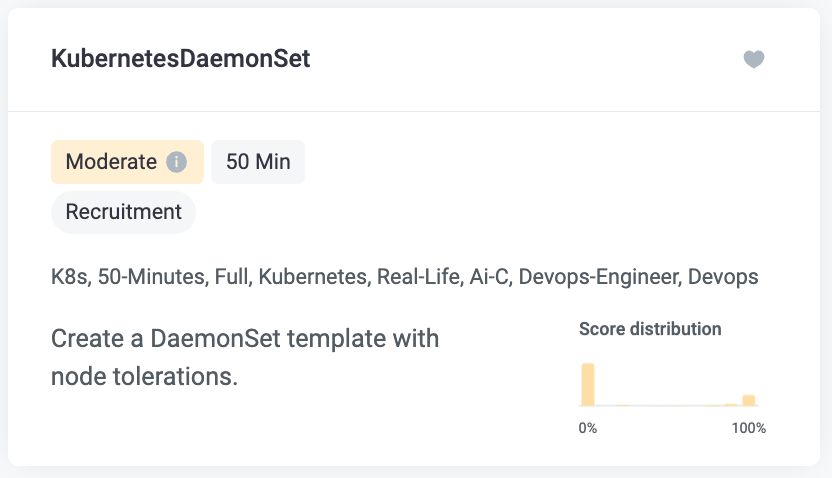 Ansible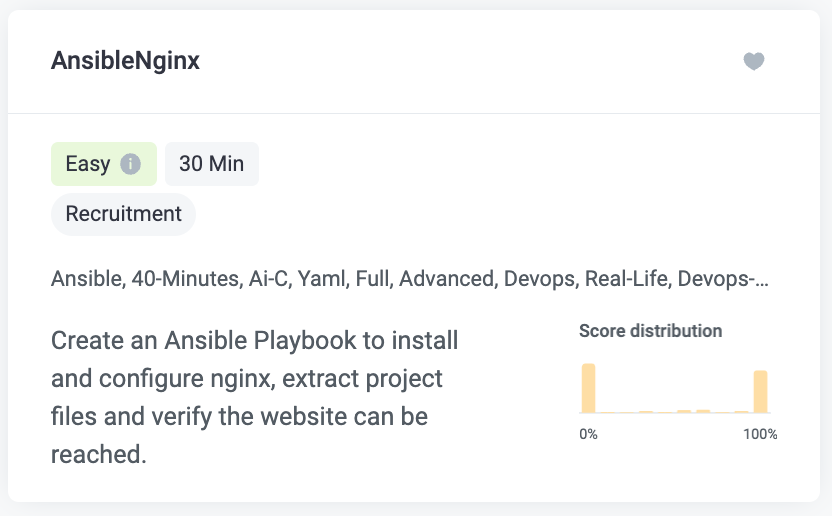 Terraform