What is a multi-stage task?
Multi-stage task is a new task type that we've introduced in order to provide a more well-balanced score distribution. Multi-stage tasks are different from other language-agnostic tasks in our library because they are broken down into several sub-tasks that increase in difficulty. This way, multi-stage tasks give more opportunities to receive a partial score, are more engaging, and simulate software development's iterative nature. They are also well-suited for assessing senior technical roles.
Where can I find multi-stage tasks?
Multi-stage tasks can be found in our library, in their own category called "Multi-Stage"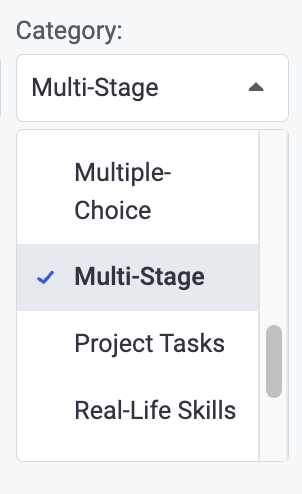 If you have any additional questions or feedback regarding multi-stage tasks then please reach out to your Customer Success Manager or support@codility.com and we'll be happy to help.