Integrating Codility with Ashby allows you to seamlessly invite, review, and store your candidate test reports all in one interface.
Getting Started
In order to connect the integration, you will need to
Log into your Codility account. (Admin or Recruiter permissions required)
Open a browser tab with Ashby on the Admin > Integrations page.
Connect Ashby to Codility
On the Ashby integrations page, find and select Codility.
Select the data cluster (US or EU) where your Codility account is located.
You will be taken to Codility to give Ashby permission to act on your behalf.
After selecting "Allow" you will be taken back to Ashby.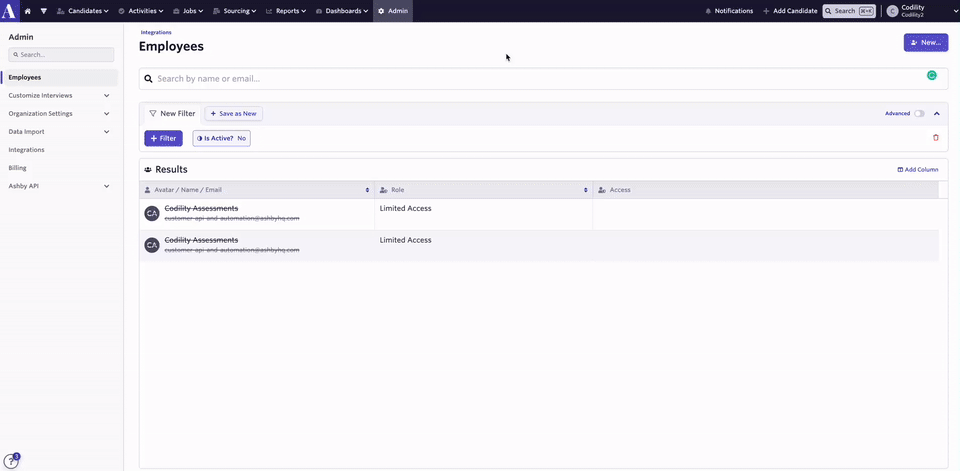 At this point, you're all set to use Codility in your interview plans!
Configure your Interview Plans
Now that you've connected the integration, the next step will be configuring the Interview Plans for your jobs in Ashby. Here you will be able to select which Codility Assessment should be used and at which stage.
Navigate to Jobs > Dashboard
Select the Job you wish to configure a Codility test for.
Under Interview Plans, select "+ Activity" under the corresponding stage you'd like to use.
Select Codility from the sidebar menu under integrations.
Pick the Codility assessment from the dropdown and select add.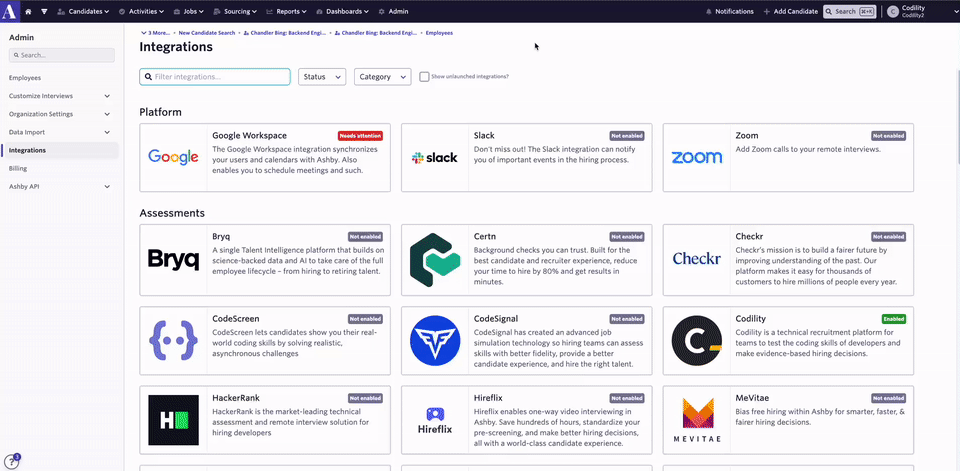 At this point, your job is configured and you will see the Codility assessment under the respective stage selected.
Sending the Invitation to your Candidate
Once you're ready to send the assessment to your candidate, you will see the option to "Start Assessment". This will open a new window prompt where you can change the test if needed.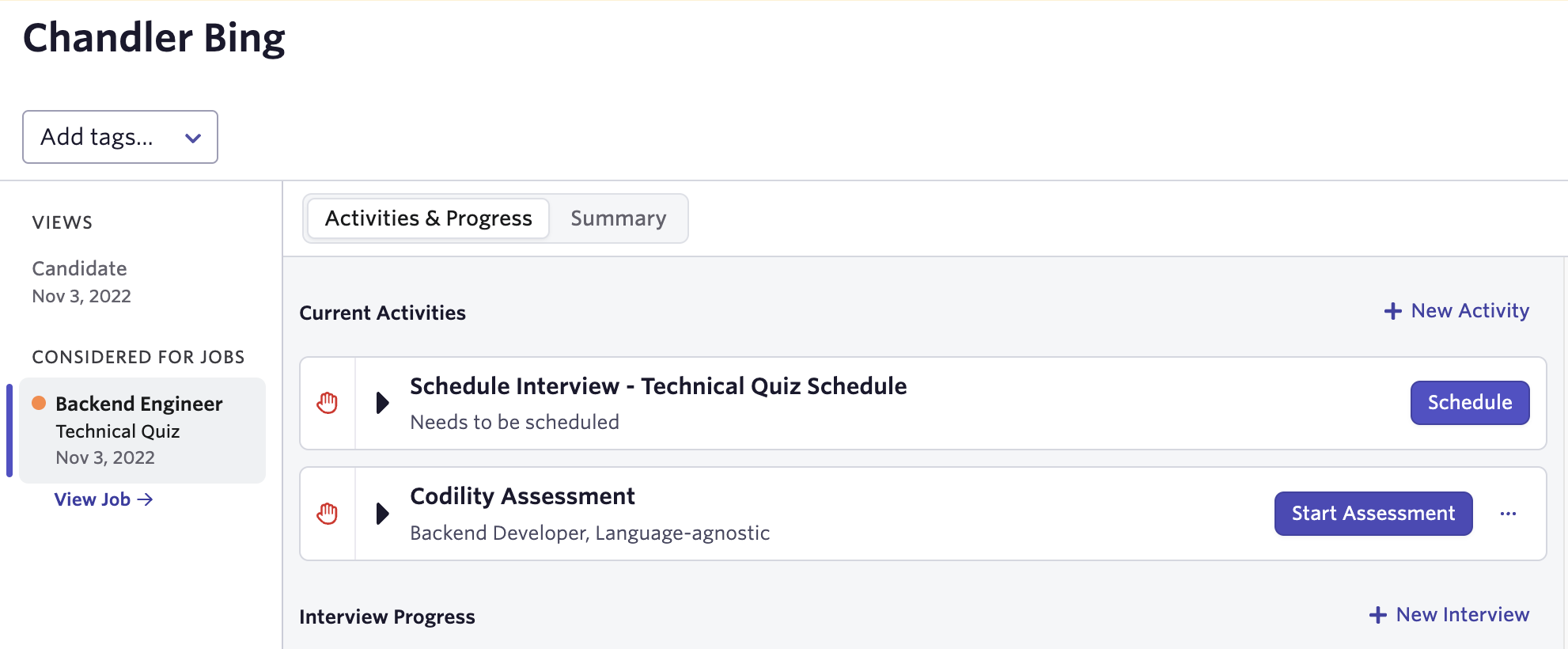 Once you've confirmed the correct assessment has been selected, select "Start" and this will trigger the test and email invitation to be sent to your candidate from Codility.
Important Note: You are unable to select the email template being used in the current Ashby integration. The standard Codility invitation email will be sent to all candidates.

If you have questions about the integration please reach out to support@codility.com.