Management of your email templates has been made easier
You can now manage your email templates in the Settings, under the "Email templates" tab.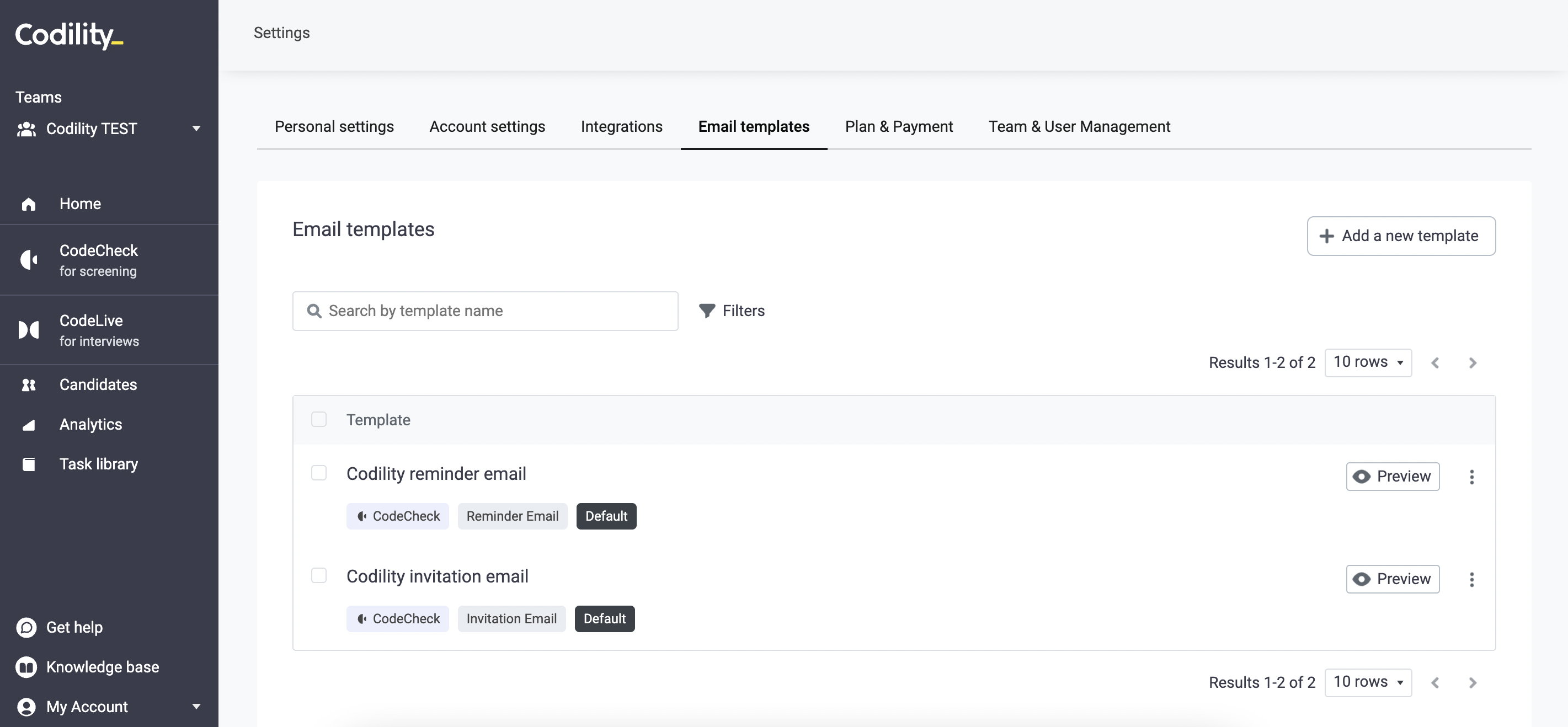 There, you can add new templates, edit existing ones (including saving an edited template as a new one), delete, and set any template as a default message when inviting your candidates.
Editing the template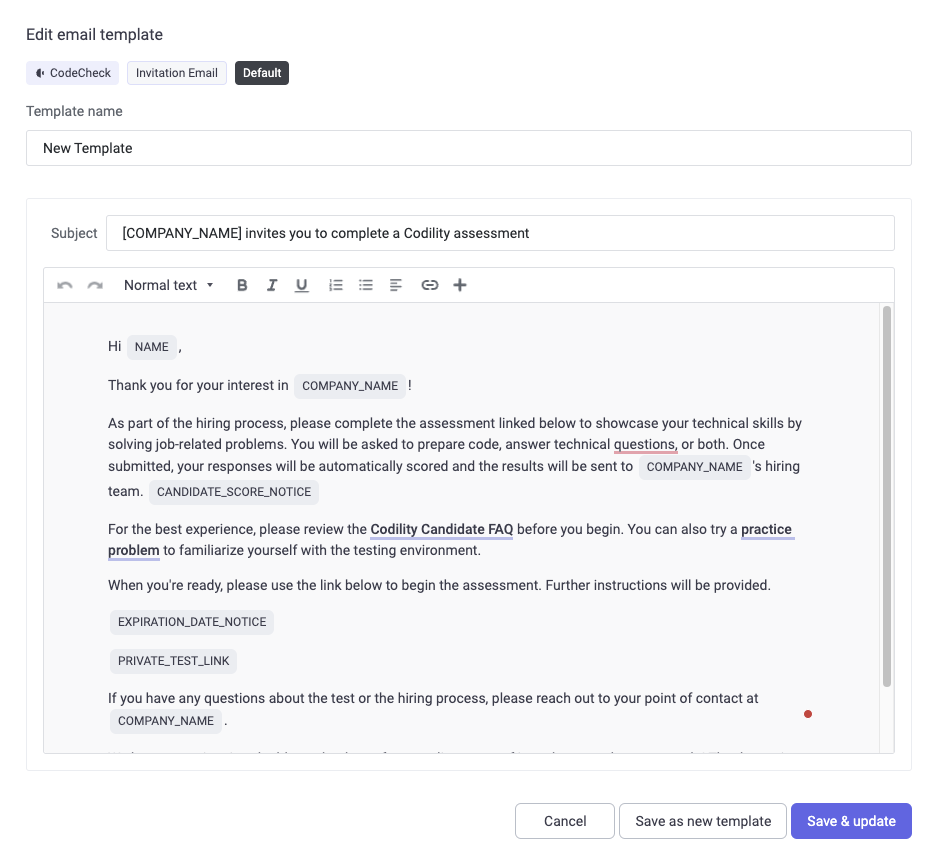 While adding a new template, or editing an existing one, you get access to regular text editing options (change between normal text and different headings, bold, italic, lists, hyperlinks, etc.). Besides that, you also find all placeholders available in Codility via the '+' button.
You can also add an image. In order to do that, you'll need to first host your image somewhere publicly to ensure that it can be accessed by anyone. Then, you can copy that image and paste it into your email template.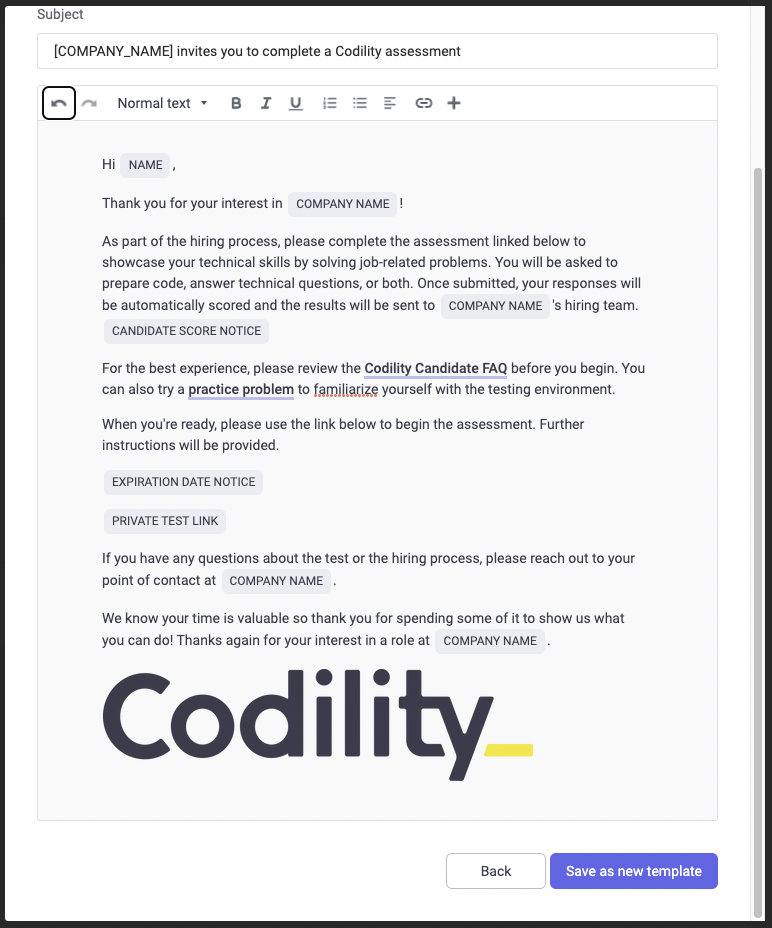 Using email templates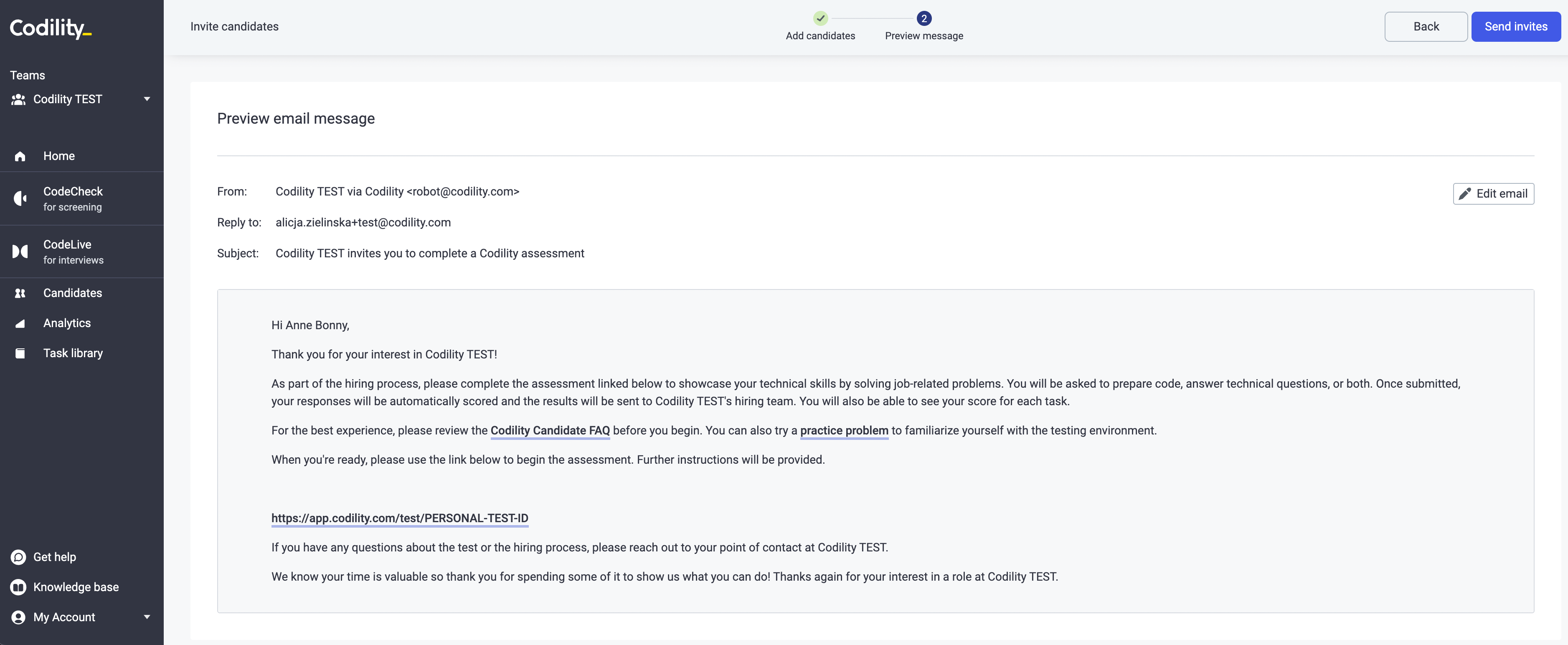 During the final step of inviting the candidates, you will see the preview of your email message, with the current default email template already loaded. If necessary, you can click on the 'Edit mail' button to change the template to a different one, or slightly edit the message. If you made any changes to the message, then you can send this modified message to your candidates this one time, or save it as a new template to be able to reuse it.
Got any questions? We will be happy to assist at support@codility.com.