Analytics is the place to go when you want to access necessary reporting and information (in the form of pre-built dashboards), so you have visibility and get better insight into your tech hiring process, accessible in near-real-time.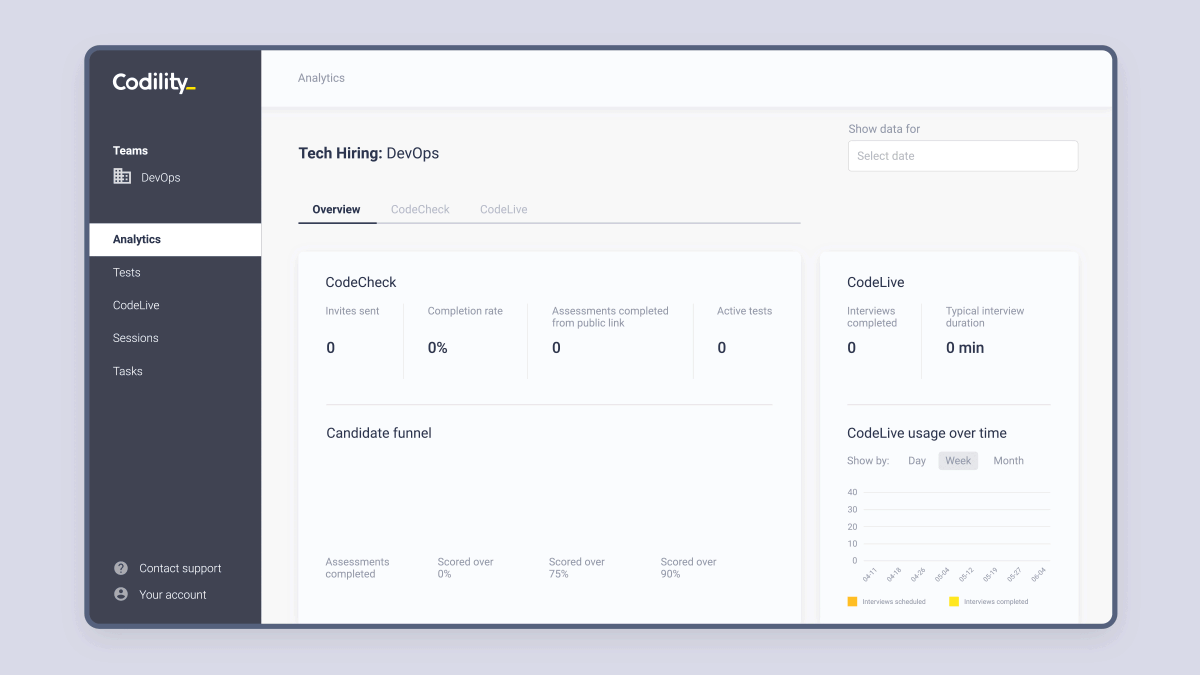 What are the benefits of the Analytics?
Easy access to analytics: instead of generating standard reports or requesting custom reports, you can access a wide range of data at any time.
New insights: much of the information in our Analytics is new information that can't be accessed otherwise - like fairness rating.
Designed for decision making: each graph in the Analytics has been designed with the end-user in mind, putting the key info they need up top, and combining data to provide insights into how you can improve your hiring funnels and where there might be bottlenecks.
Ready for reporting: information is beautifully visualized within graphs on the dashboards which make the data easy to understand and presentation-ready for use in monthly reporting to higher-ups.
How can I enable the Analytics on my account?
Currently, Analytics is in beta so the only way to have it enabled is by reaching out to your Codility Representative or support@codility.com to get more information.