Codility-Teamtailor integration allows you to invite candidates to complete a Codility test or start a CodeLive session directly from the ATS with just a few clicks.
Getting started
To enable the integration between Codility and Teamtailor, you have to activate it from Teamtailor's Marketplace page. Head over to Marketplace→Codility and click Activate. Teamtailor's Customer Success team will ask you to provide the API key from your Codility account.
Getting your API key
You will have to create a new API key in your Codility account. Navigate to My Account > Settings > Integrations, create new custom integration and copy the provided data.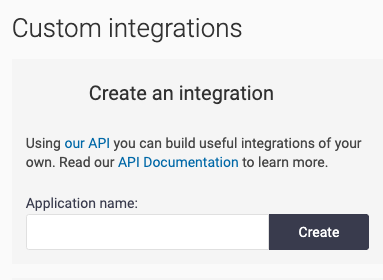 Setting up the trigger in Teamtailor
You can set up the Codility trigger to send tests automatically to each candidate that reaches the relevant stage.
To add the trigger, go to the stage where you want the event to happen. There, click Triggers (1) and add it to the stage you want by clicking the big plus ✚ (2).
Select Send test, then pick test name and email template that will be used to invite candidates. Every time you move a candidate to this stage a new session will be created. You can also set the "Move candidate when complete" option, which will allow you to move the candidate to the next stage after receiving the results.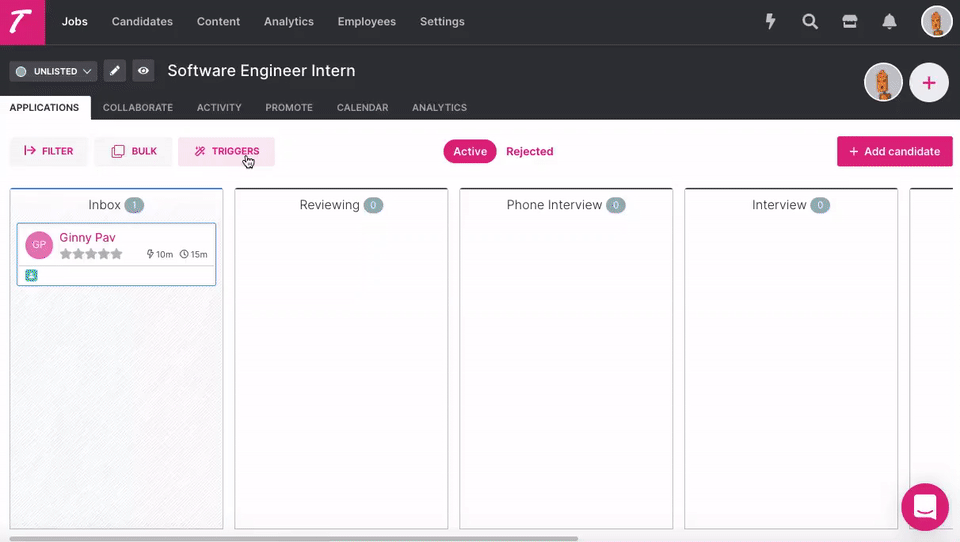 Manually send the test to the candidate
You also have an option of manually sending a Codility test to your candidate. To do so, go to the candidate page, click three dots on top, then click Integrations and choose Codility.

After the test is successfully created and sent to the candidate you will see the status on the candidate's view.

When the candidate finishes the test, you will see this status changed and the score will be presented.

The CodeLive Whiteboard mode
You can set up a new whiteboard session with a candidate, by clicking three dots->Integrations->Send Codelive on the candidate view. Please note that you can create only a whiteboard session directly from Teamtailor. If you wish to use a different CodeLive mode (Report or Template), you would need to create the session directly in Codility.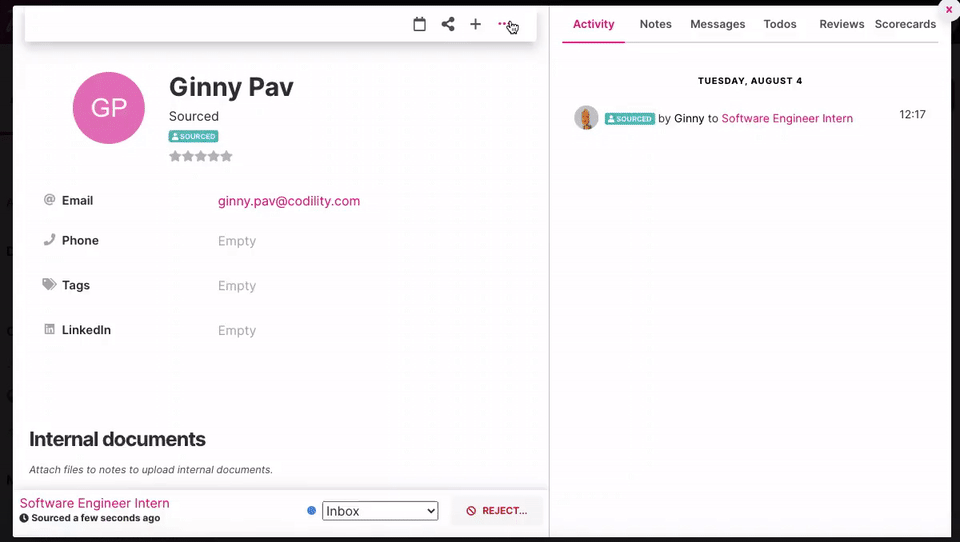 You will be prompted to select the date and time of the planned session, and choose if you wish Teamtailor to send the invitation email for you.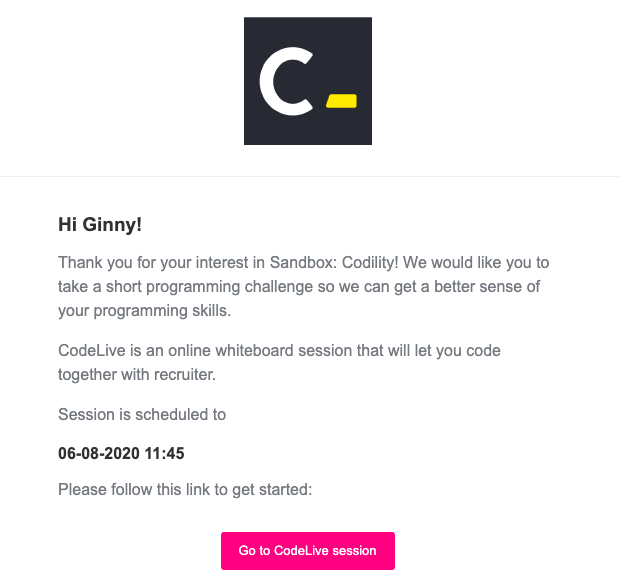 On the candidate view, you will see a short summary and link to the session.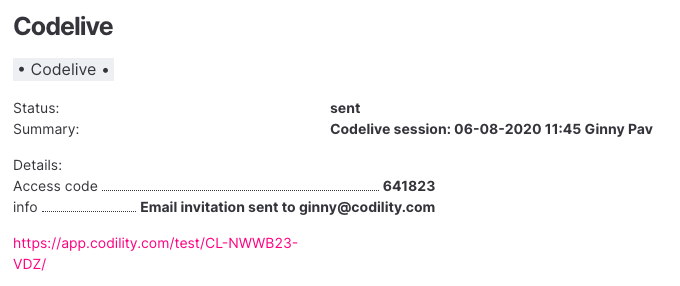 Got any questions regarding the integration? Feel free to reach out to us at support@codility.com or to Teamtailor's Customer Success team.