Passing Score allows you to set a score that a candidate should achieve in order to be moved to the next stage of recruitment.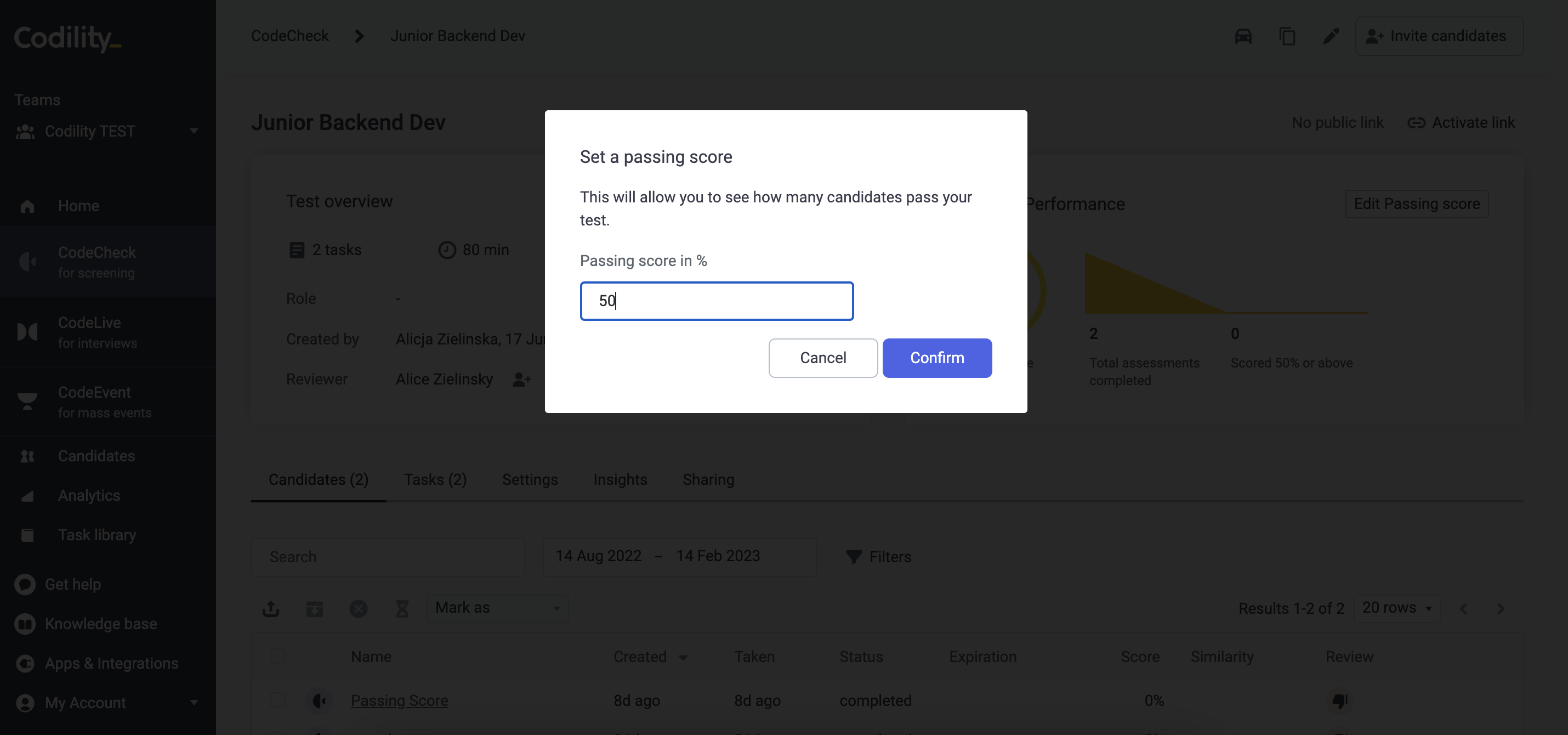 You can set it on the Test details page, and edit afterwards if you decide that it needs to be adjusted. Once the Passing Score is set, the funnel will show the number of sessions that are equal or above this score. Setting your Passing Score will also define the threshold for receiving Similarity Check reports.
There's no Passing Score set by default. It is set per test and each user having access to the test will see the same Passing Score.
How do I decide what is the right Passing Score?
There are different ways you can decide what score candidates should achieve in order to qualify for the next recruitment stage. You can:
send the test to the hiring manager and reviewers and have them attempt it, based off that you can define a minimum acceptable score (recommended);
do it based on the pass rates for each task by looking at the task stats and deciding on that;
set it based on the number of candidates you'd like to progress forwards;
ask your CSM and they will give you advice based on the seniority of the candidates and the tasks selected.
If you have any additional questions about Passing Score or would like to leave your feedback, please reach out to your Customer Success Manager or contact us at support@codility.com.