Invitations sent to candidates can be cancelled when necessary as long as the candidate has not started the session.
Below you can see how you can cancel a non-started candidate session. Invites cancelled within the current invite allowance period will be returned.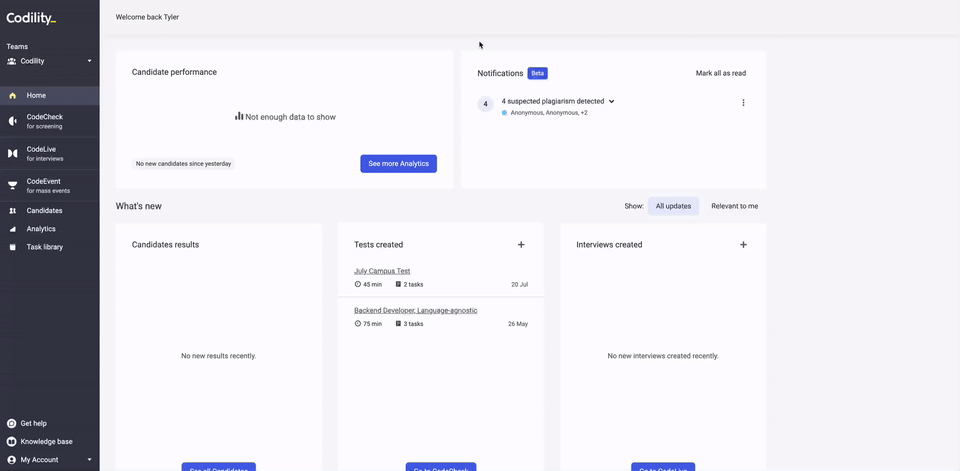 If you have any additional questions about cancelling invites or would like to leave your feedback, please reach out to your Customer Success Manager or contact us at support@codility.com.