You can customize your invitation email in the "Email template" tab in Settings. There, you can set the default email template, edit an existing message, or add a new one.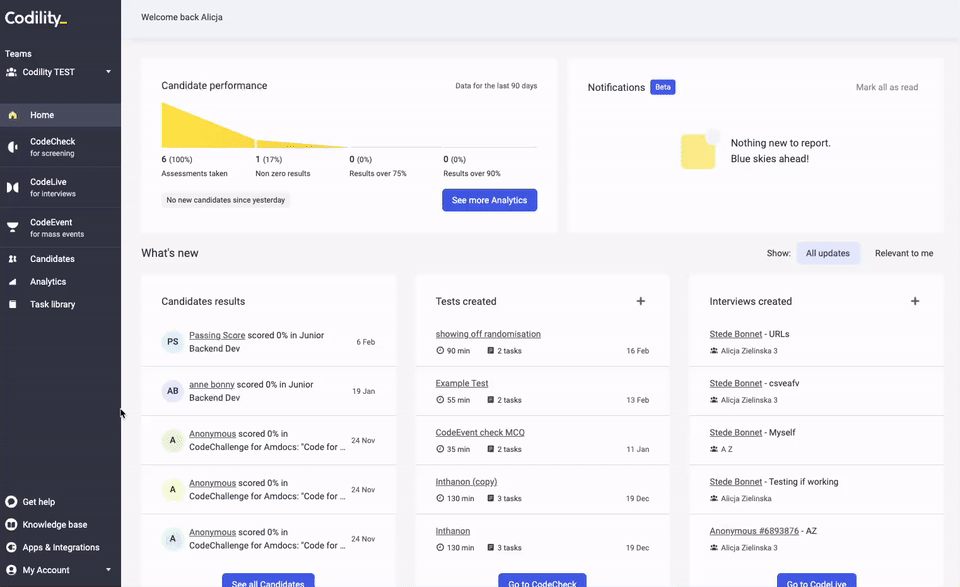 You can also customize your message when you're inviting candidates by clicking on the "Edit mail" button. If you've made any changes to your message, you can choose to send it to your candidates as a one-time thing or save it as a new template.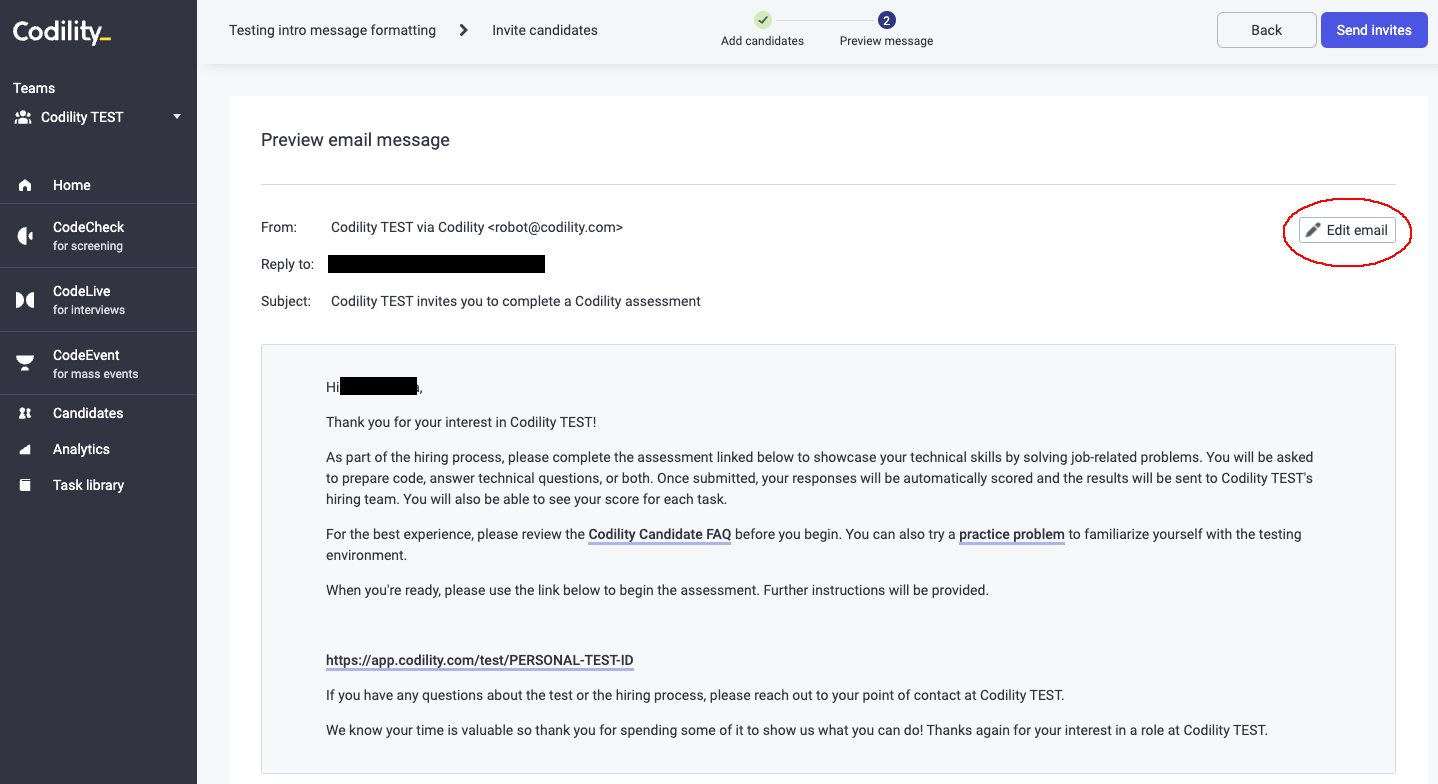 If you have any additional questions about email templates or would like to leave your feedback, please reach out to your Customer Success Manager or contact us at support@codility.com.