Codility provides two main ways for candidates with disabilities to request additional support in order to complete their Codility assessment.
By checking the box to "enable accessibility mode for screen readers"
By clicking on the link to "inform your test sponsor" (test sponsor = the user who invited the candidate)
Enable accessibility mode for screen readers
This is particularly important for candidates with impaired vision, making the interface easier for them to navigate via keyboard, and enabling audio queues where needed to help them complete the test successfully.
Codility's screen readers have been developed with experts to ensure it provides a fair and positive experience for candidates requiring its use.
Candidate Experience: Screen Readers
If your candidate chooses to complete their tests in screen-friendly mode, the Codility interface will include slight changes to enable improved keyboard control options, and verbal cues.
Example screenshot below of what a "non-screenreader-friendly version" of Codility IDE looks like: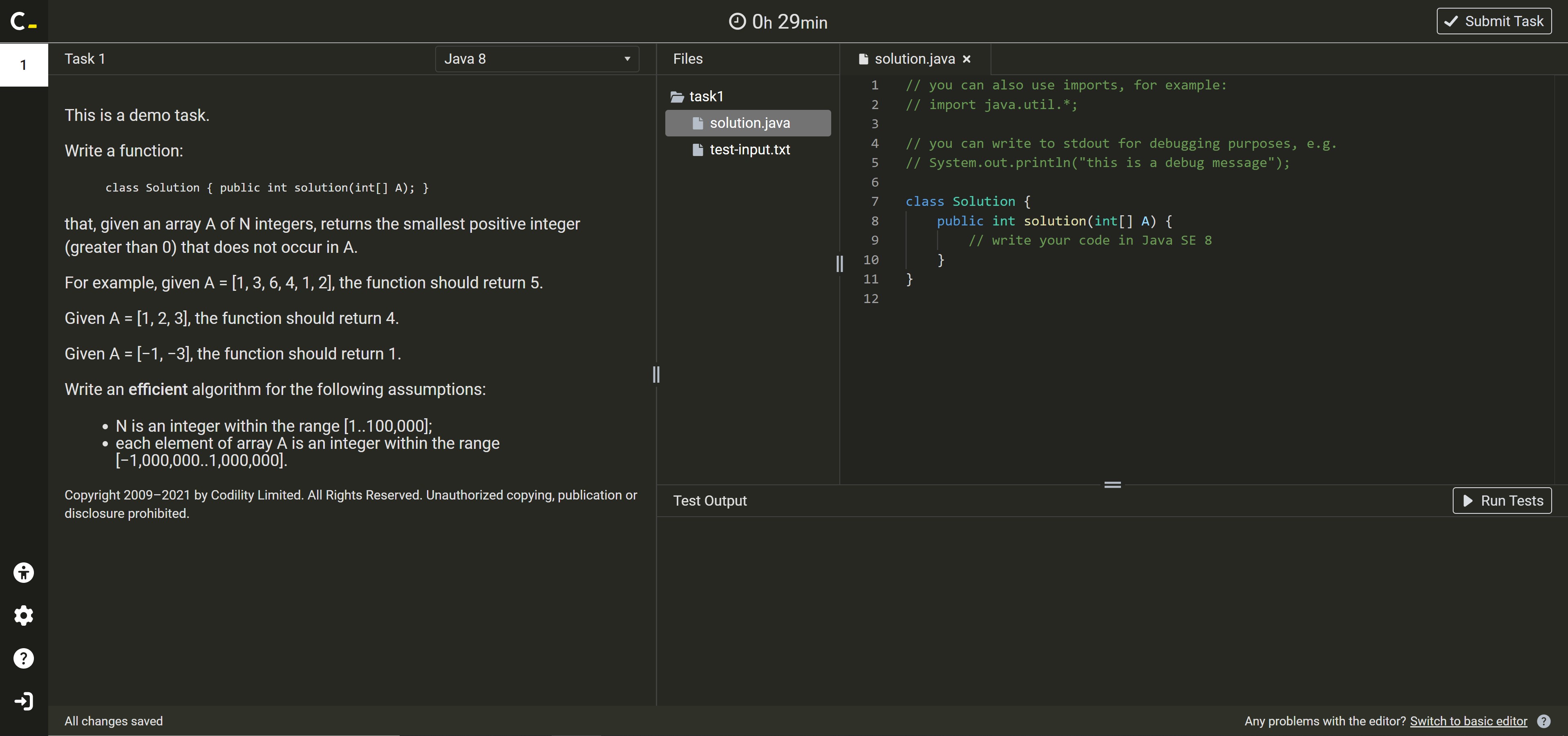 When screen reader-friendly mode is enabled the Candidate will be able to tab through and receive a description, i.e. "Add test case" which will give them more info when taking/completing a test.
Example screenshot below of what the screen reader-friendly mode looks like in Codility IDE: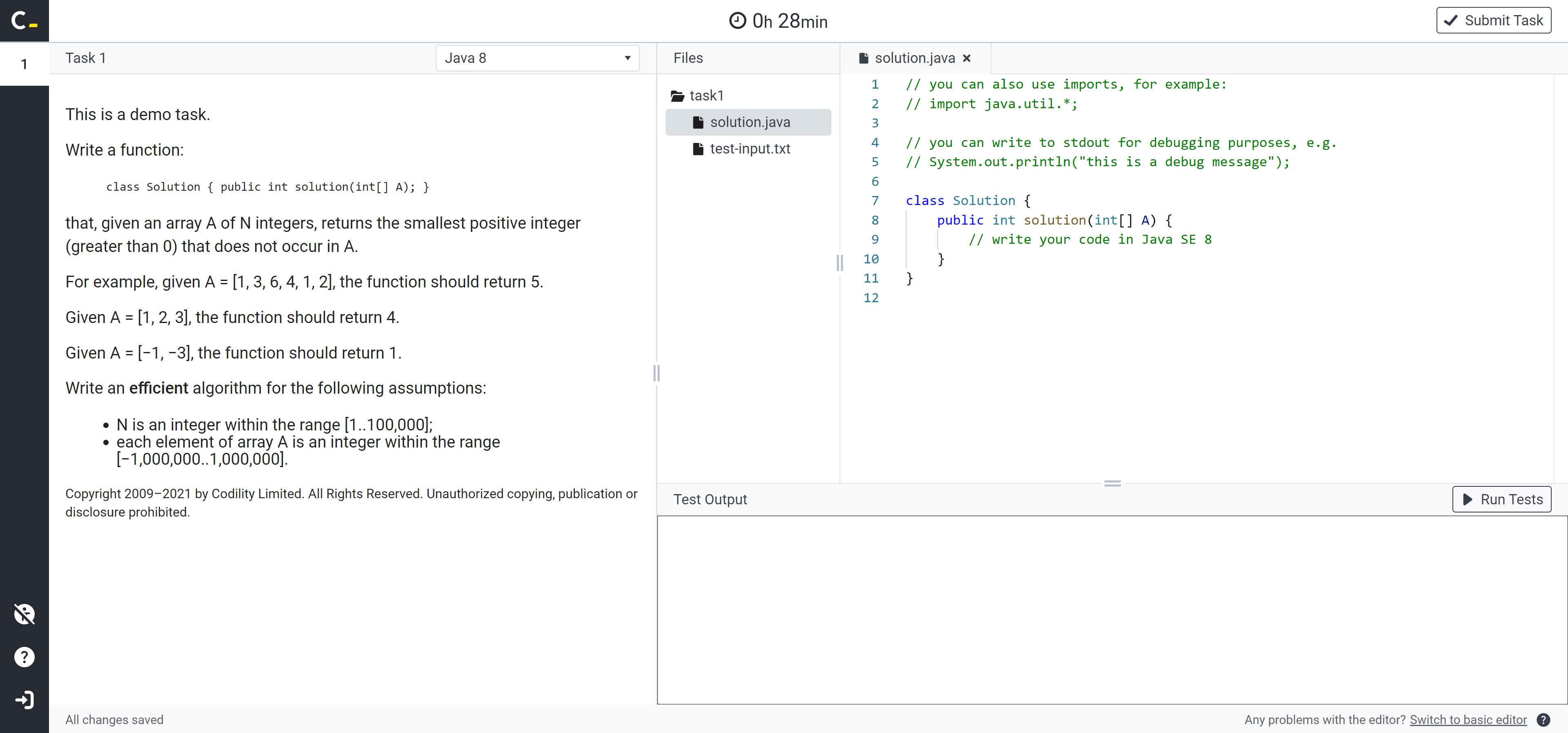 "Inform your test sponsor" Workflow
If your candidates are unable to take an online test due to a disability, we give them a possibility to indicate so on the opening page of the test:

Once your candidate clicks on "inform your test sponsor" and confirms, we send you a notification:

The best way to handle these cases is to get in touch with the candidate and discuss what alternative test options there are. You might arrange a phone or in-person interview instead.
If the candidate informs you that they need more time for their test, you can always adjust the time limit for their particular session directly from the candidate report in Details - Session details (please note that it can be done only for non-started sessions):

If you have any additional questions about accessibility or would like to leave your feedback, please reach out to your Customer Success Manager or contact us at
support@codility.com
.