You can cancel a test session that has not yet been started by going to the relevant candidate report, clicking on the candidate's name and then clicking "Cancel" in the top-right corner.

You can also cancel several sessions at once by going to Candidates tab, selecting relevant candidates and then clicking "Cancel selected" above the sessions table. If the test sessions were created during your current ticket renewal period, the test session credit will be refunded.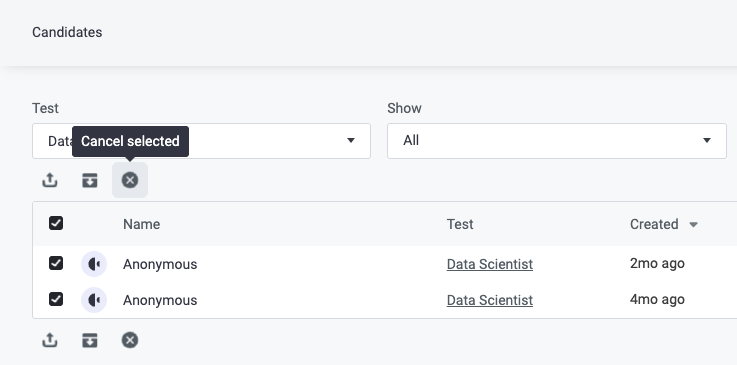 If you have any additional questions about canceling sessions or would like to leave your feedback, please reach out to your Customer Success Manager or contact us at support@codility.com.