You can insert an image into multiple choice and multiple response questions within exclusive tasks directly from your device using the text editor.
Supported file types are jpg, jpeg, png, gif.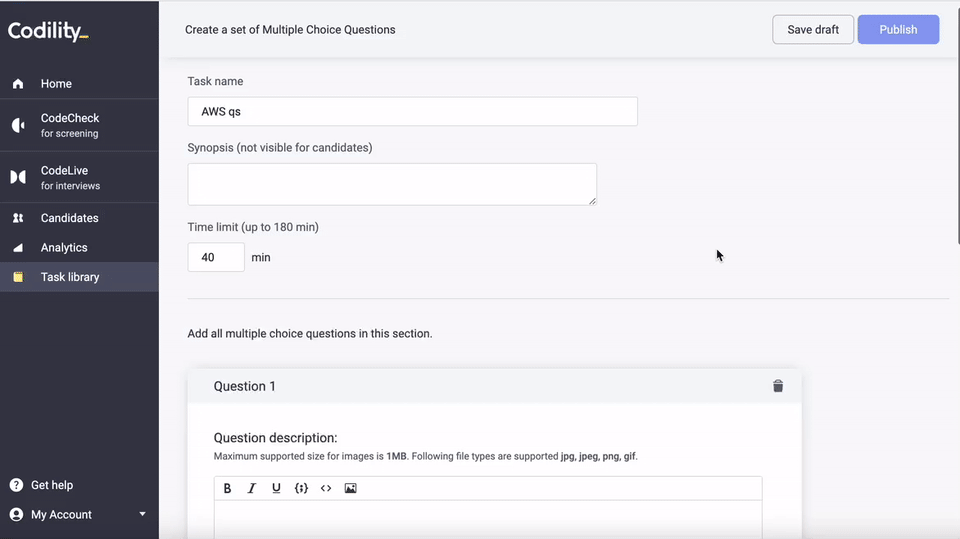 For other types of tasks, you can insert images (or any other files) by pasting them, but you would need to host them somewhere (like Imgur). Please remember that the image needs to be publicly accessible. If you're unsure about the accessibility of the hosted file, we recommend checking it in another browser, using incognito mode, or asking your colleague to check.

If you have any additional questions about Exclusive Tasks or would like to leave your feedback, please reach out to your Customer Success Manager or contact us at support@codility.com.