We are happy to announce that you are able to bring in your own canvas templates from within CodeLive interviews.
When creating a CodeLive interview, you now have the option to add a canvas template from your Miro board to the interview by providing a public link.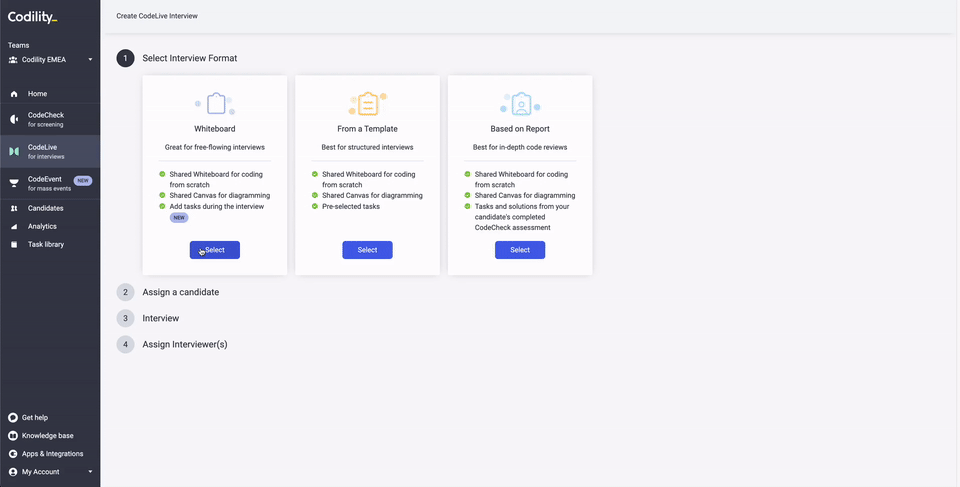 This can also be done while an interview is in session. When clicking on the canvas button, the option to use an existing board is now available by inserting a public link from Miro.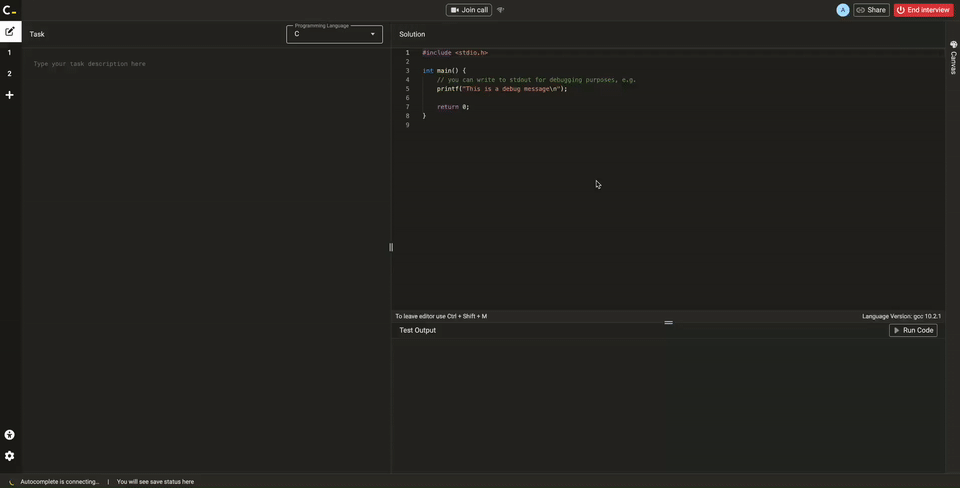 When the interview session is complete, the PDF export of the candidate report will include a link to the Miro board.
To ensure the proper sharing permissions are set in Miro, you can follow the steps provided here.